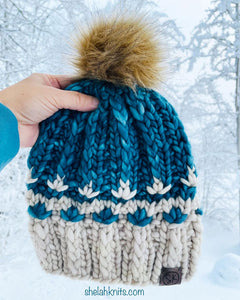 Introducing our new collection: The Merino Wool Collection. Merino wool is of the Merino sheep and is considered one of the finest wools next to the skin. It is soft, stretchy and squishy, most importantly warm for even the most low temperatures. Our Merino Wool Collection is 100% merino wool yarn made in Peru. To care for your handmade items, hand wash with cold water and dry flat. For beanies and hats with faux fur poms, remove the pom before washing. These gorgeous beanies are from some lovely designers. Check them out on Instagram! Patterns for these beanies are also available...
---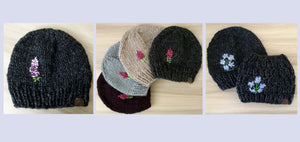 In the summer of 2019, the Fireweed Chunky Hats made its debut for release, inspired by our gorgeous Alaska summers. We offered it in four colors and people immediately responded by ordering them for gifts and to keep. Summer of 2020 when we introduced the Alaska Wildflowers Collection which features our beautiful summer wildflowers: Fireweed, Forget Me Not (Alaska's state flower), Lupine and Daisies. It was also well accepted and the possibilities became endless!     This collection features our hand knit beanies with embroidered wildflowers, all of which are handcrafted with careful attention to details. The materials used are...
---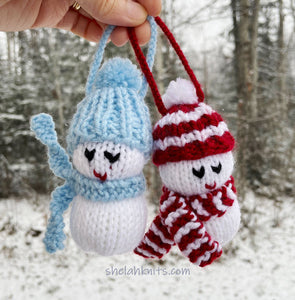 The adorable Custard the Snowman will soon be available in the shop! It is a perfect Christmas tree ornament or something for your wreaths or garlands. I could not resist testing this pattern from the lovely Amanda of @cuddlebunnyknits and was so grateful that she picked me as one of her testers. This cutie uses acrylic yarn and some polyfil stuffing.
---
• Alaska • candy corn hats • fall finds • knitted pumpkins • pumpkin hats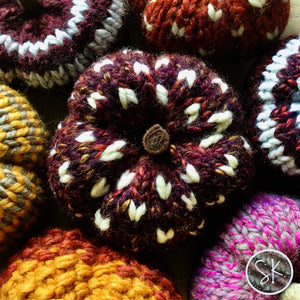 Happy Fall! Yes, it might be too soon to talk about from where you are located but fall in Alaska comes early and we are definitely feeling the fall vibes. I bring handmade goodies to a local store and they started to set up for fall season this weekend. Here are some items that I brought in. The hats are also available here. Both items are available in 4 sizes: Newborn (0-3 months), Baby (3-12 months), Toddler (1-3 years old), and Child (3-10 years old). Follow the links if you are interested! Candy Corn PomPom Hats - the classic candy...
---
• crochet • crochet cactus • displays • home decor • succulents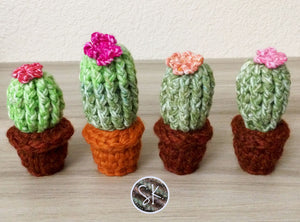 Do you have a green thumb? If you do, I envy you. I love plants and greeneries but I cannot grow them and I blame Alaska's long winters.  When I found HappyBerry Crochet's YouTube video, I was so thrilled! I had to make some modifications to her tutorial mainly the yarn weight used but I love the texture of the cactus that was created from crocheting through the front and back posts.    This pattern is so flexible as well. You can have the cactus shorter or longer, thinner or stouter, just by using less or more stitches. Moreover, the colors are...